Speisewagen snack bar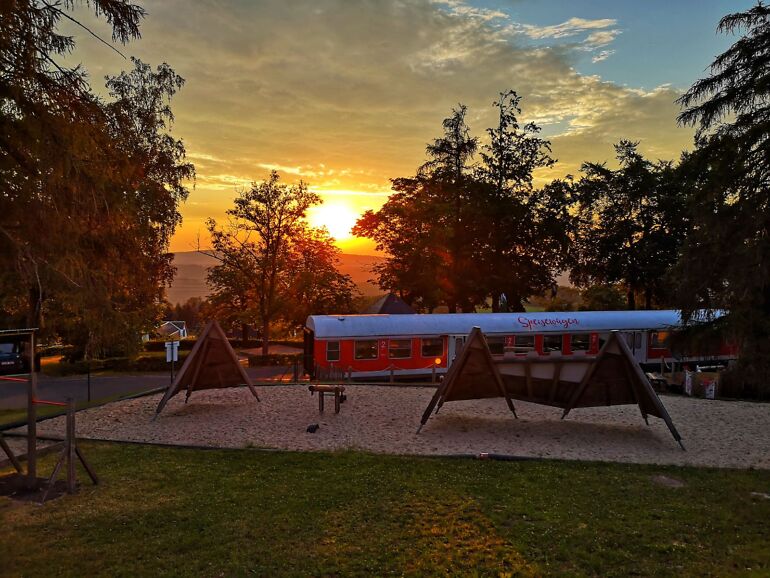 The Speisewagen snack bar is located at the mountain station of the funicular railway in Lichtenhain.
It is a converted Deutsche Bahn dining car and offers a magnificent view over the heights of the Schwarzatal valley from its terrace. And of course, it also offers delicious Thuringian cuisine, snacks, and drinks.
Opening hours: 10.30am-5pm main saison