Schwarza valley line
Taking the prince's carriage to the funicular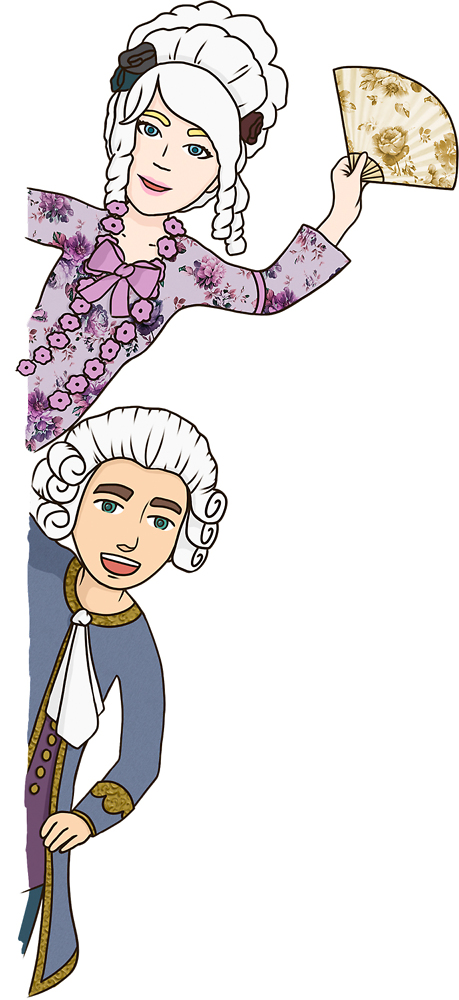 In the past, the princes of Schwarzburg-Rudolstadt used Schwarzburg Castle as their home during summer and the hunting season.
A regal air returns to the Schwarza valley line since May 2018, when Prince Henriette and Prince Ludwig Friedrich II take you and your family on a royal trip 300 years into the past. A trip on the Schwarza valley line gives you the chance to learn about the region's past and take part in the "prince's quiz", with the prospect of winning a surprise treat for the mountain railway at the end.
Mountain railway day tickets include travel on the Schwarza valley line.
Participating in the prince's quiz:
1 December is the closing date for submissions. Simply pop your completed card into the royal letterbox on the train. Every December, we pick ten winners who give the right answer the quiz. We collect, process and use personal data only for the purpose of running the quiz. We publish the names of the winners on the OBS website and Facebook page. It is not possible to receive a cash equivalent or transfer the prize to someone else. Winners are notified by post or phone. Recourse to legal action is excluded. Participants must be aged 17 and over. Train passengers can obtain full details regarding the terms and conditions of participation, as well as our data protection notice. Our privacy policy is also available on our website at www.oberweissbach-bergbahn.com/datenschutz. Your consent to participating in the prize draw serves as the legal basis for processing your information (as per Article 6.1a GDPR). Party responsible for the prize draw:
DB RegioNetz Verkehrs GmbH, Stephensonstrasse 1, 60326 Frankfurt am Main, Germany
Contact in event of questions:
Oberweissbach Berg- und Schwarzatalbahn, An der Bergbahn 1, 98746 Mellenbach-Glasbach, Germany; tel: +49 (0) 36705 20134