Funicular with three carriages
The centrepiece of the Oberweissbach mountain railway and Schwarza valley line is the funicular line between Obstfelderschmiede and Lichtenhain. Now a protected structure, it measures 1.4 kilometres in length and covers a vertical distance of 323 metres. The funicular takes about 18 minutes to complete a trip, and the gradient of the slope it travels is 25%, making it the steepest funicular capable of transporting normal-gauge rail vehicles.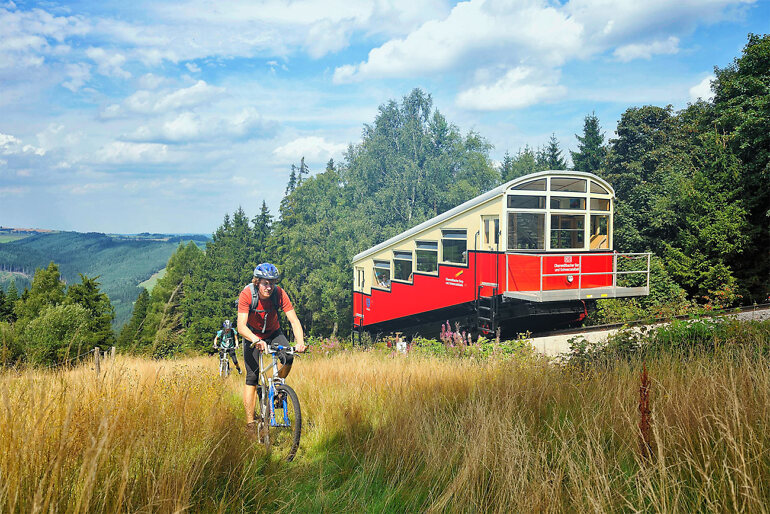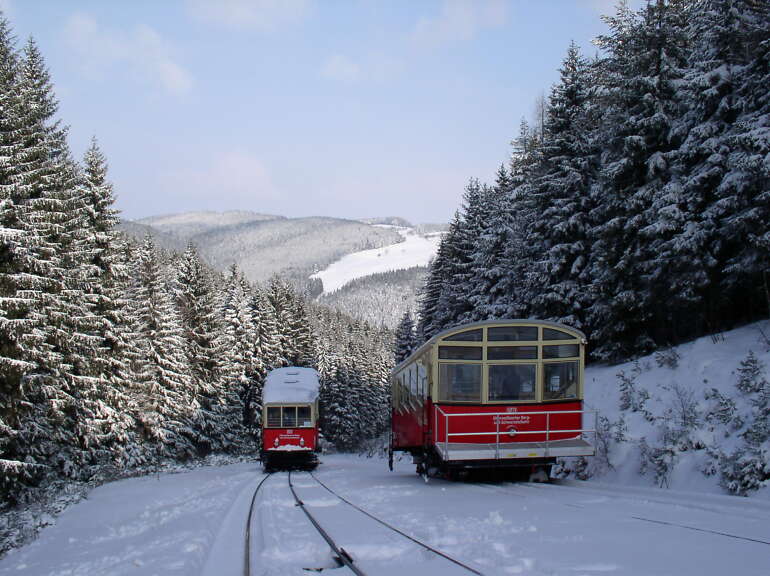 Two separate rail vehicles operate on the funicular line: a passenger carriage with a stepped interior, and a cargo transporter made up of a base with wheels and an additional carriage (either a freight wagon, open-top carriage or closed carriage). Open-air travel is possible from May to October: during good weather, an open-top carriage – our "convertible" – take the place of the closed-top wagon.
When do the different vehicles operate?
The passenger carriage leaves the summit station on the hour, while the freight transporter leaves on the half-hour.
Down at the valley station, the freight transporter leaves on the hour, while the passenger carriage leaves on the half-hour.
Passengers with disabilities can use the passenger wagon, which is designed for wheelchair access. This vehicle can also transport prams and bicycles.